We Came, We Saw, We Heard, We Conquered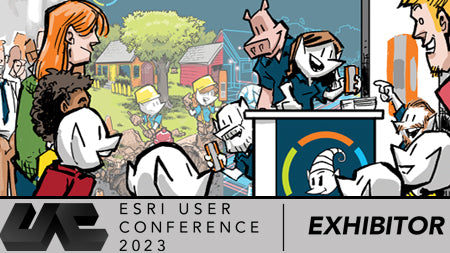 Words: 195 | Reading Time: 1 Minute
The Esri 2023 International User Conference is over and we had a blast, did you? Here are a few key things we took away from the compelling event:
Attendance: Nearly 18,000 in-person attendees and more than 20,000 people watching online.
Keynote speakers: The keynote speakers were all top experts in the field of GIS, and they delivered engaging and informative presentations.
Technical sessions: There were over 2,000 technical sessions, covering a wide range of topics related to GIS. It was a great opportunity to learn about the latest trends and new Esri products.
Bad Elf booth: The Bad Elf booth was a hit, with attendees lining up to learn more about our products and services. We were able to meet with many of our customers and partners, and we came away with a lot of new ideas.
Overall: The 2023 Esri User Conference was a great success, and we were proud to be a part of it.
Want to know more about the Esri UC? We suggest these links…