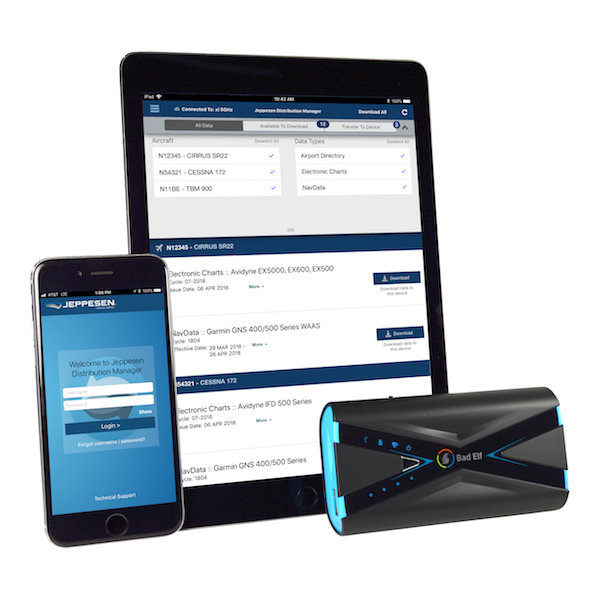 -Discontinued-
Bad Elf Wombat
Update avionics databases
using only your iPad or iPhone,
without leaving the cockpit.
No avionics to upgrade or install.
Wireless Database Updates
Powered by Jeppesen and Bad Elf
Jeppesen and Bad Elf have teamed up to bring the convenience of wireless flight database updates to every pilot, even those flying with older avionics. Now you can perform database updates using only your iPad or iPhone, in the cockpit, anywhere in the world. No avionics to upgrade, and it works with your existing JDM account.

Jeppesen JDM Mobile for iOS
Jeppesen, the worldwide leader in digital aviation data, has launched the mobile version of its
Jeppesen Distribution Manager (JDM) Mobile
. It supports the majority of general aviation avionics deployed today.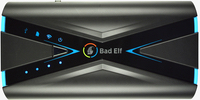 Bad Elf Wombat Accessory
Bad Elf, the leader in innovative accessories for pilots flying with the iPad, developed the Wombat accessory to give JDM Mobile and other apps wireless access to avionics memory cards.
Simple to Use
The Jeppesen JDM Mobile app and Bad Elf Wombat are designed for simplicity and ease-of-use. The user interface is familiar for current JDM users. And like all Bad Elf products, the Wombat accessory "just works".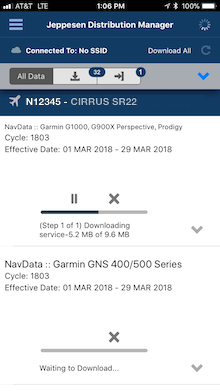 Step 1: Download
Using the JDM Mobile app, log into your account and download updates to your iPhone or iPad over cellular or Wi-Fi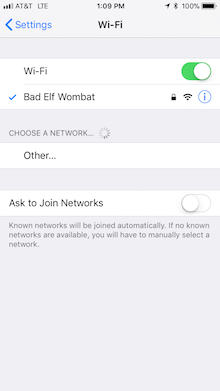 Step 2: Connect
Connect your iPhone or iPad to the Wombat's Wi-Fi network.
Insert your USB, SD, or NavData card into the Wombat.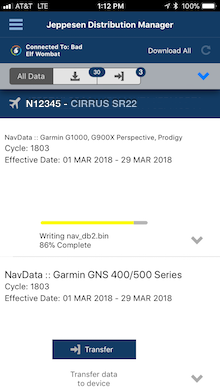 Step 3: Transfer
Use the JDM Mobile app to transfer pending updates to the card.
Remove the card, insert into your avionics, and fly!
Works with Popular Media Types
JDM Mobile and the Bad Elf Wombat support the most common media types used by both legacy and newer avionics...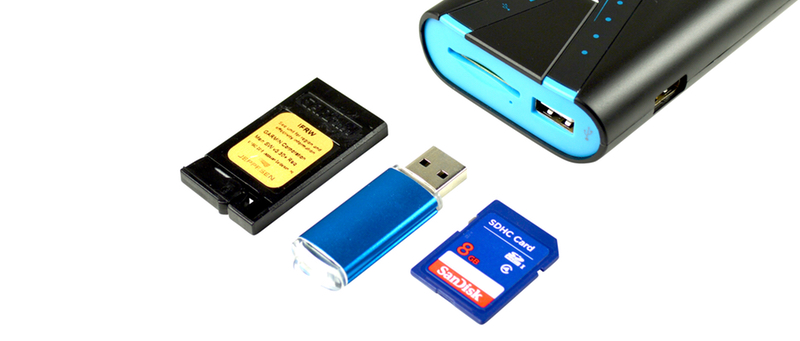 Garmin NavData
Used by legacy Garmin avionics (requires Skybound Adapter)
USB
Used by avionics from Avidyne
and others
SD or MicroSD
Used by avionics from Garmin
and others
Works with Your Avionics
The JDM Mobile app and Bad Elf Wombat solution is compatible with the most popular general aviation avionics from Garmin, Avidyne, and others. You can view the full compatibility list on the Specs page.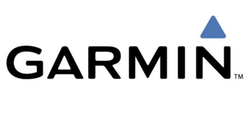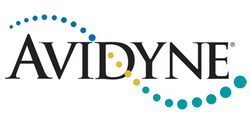 Support for more avionics will be added over the coming months.
You can also check our Business Aviation page or contact us to inquire about specific avionics.
But That's Not All...
We knew we had to earn a place in your flight bag or cockpit, and give you a reason to keep the Bad Elf Wombat charged. That's why we designed Wombat to support several other features:
Collect & Analyze Flight/Engine Logs
If you're using avionics that support SD or USB media, there's a good chance your avionics are generating valuable flight and engine logs during every flight. The Bad Elf Wombat app allows you to copy these logs from the SD/USB media into your iPad or Phone. From there you can open or share the logs with several popular apps and services:
CloudAhoy
This popular app and website is hands-down the best flight debriefing product for pilots, especially those doing IFR training or currency flights.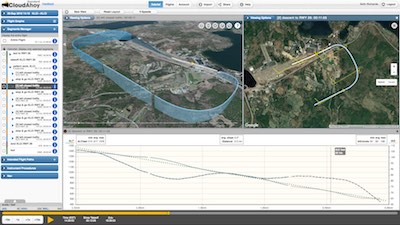 SavvyAnalysis
The world's most powerful web-based platform for piston engine analysis. Get started with their free analysis tools, or subscribe to their service to have experienced data analysts look at your logs.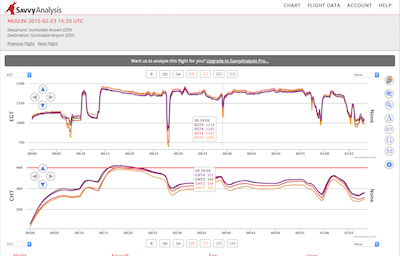 CirrusReports
A popular and free web-based flight log and engine analyzer for Cirrus or any other aicraft with advanced avionics. Over 6000 aircraft and 1M hours of flight log data have been uploaded to CirrusReports.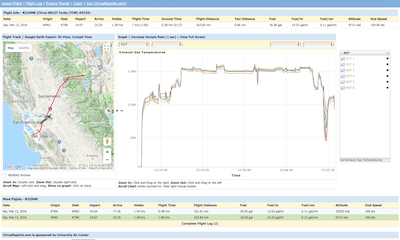 Backup Power for your iPad and iPhone
The Wombat functions as a backup power source with two USB ports for your iPad and iPhone.
It can fast-charge most iOS devices from empty to 100% in just a few hours.
Wombat Piston Edition

for piston and turboprop aircraft

Wombat Turbine Edition

for turbine aircraft (Learn more →)

Supported Avionics

Garmin
(including G1000/2000/3000 for TBM/Piper/Cirrus)

Avidyne

Aspen Avionics

Advanced Flight Systems
Dassault Falcon Perf
Dynon Avionics
Euroavionics
Genesys Aerosystems
Grand Rapids Technologies (GRT)
L3 Communications
MGL Avionics
Sagem

Supported Avionics

Honeywell*
Primus Epic/2.0
Primus Apex
Primus Elite

Rockwell Collins*
Pro Line 21
Pro Line Fusion

Garmin
G3000 and G5000

Universal Avionics*

plus all avionics supported by Piston Edition

* requires USB or ZIP dataloader; Ethernet not supported