Laser Offset Workflow - Esri ArcGIS Field Maps and Bad Elf Flex®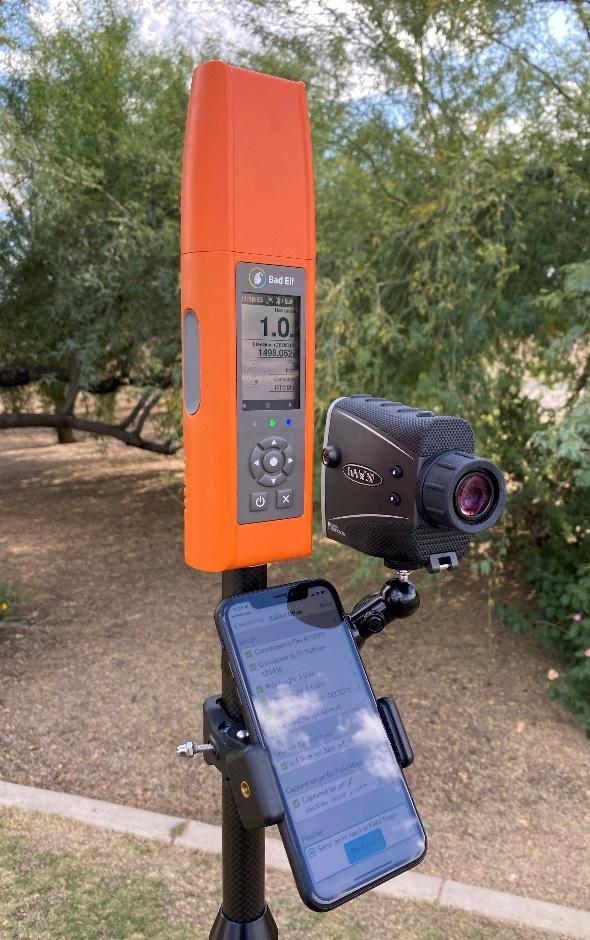 The simplified, intuitive laser offset workflow you wanted for those GNSS-challenged environments has arrived, thanks to a partnership between Laser Tech and Bad Elf. Save time, money, and effort when collecting the information you need in access-limited situations.
By integrating the Bad Elf Flex® GNSS receiver, LTI TruPulse® rangefinder, and Esri Field Maps you get high-accuracy location data to collect complete position and height information. Choose whether to connect the Flex and TruPulse hardware over wireless Bluetooth® or wired USB connection. The Flex then connects wireless over Bluetooth to your mobile tablet or phone to deliver positional data to Esri Field Maps.
---
Features at a glance
Standalone collection
Direct offset collection – ArcGIS Field Maps
Checklist-driven workflow
Operations supported
Range/range measurements
Range/azimuth measurements
Optional height measurement with any range measurement
ArcGIS toolbox included
Compatible with MapSmart on Android
Articles and Tutorials
---
Bad Elf Flex
Bad Elf Flex democratizes GNSS and economizes field data collection.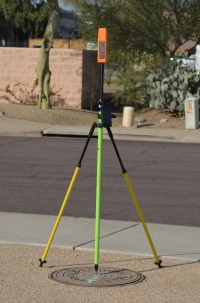 Customers shared their needs for lower cost GNSS solutions with full RTK rover workflow. Bad Elf Flex Standard delivers, with 30-60cm accuracy all day, every day.
If you require an RTK survey-grade rover for use more than 30 to 40 days a year, consider the Bad Elf Extreme bundle. The Bad Elf Flex Extreme includes: fully unlocked RTK engine, multiple-constellation (MGNSS), and multiple-frequency (MFREQ) capability.
The Bad Elf Flex delivers comparative advantage in a total geospatial solution. A single GNSS receiver removes the need for deploying multiple devices in the field. Surveyors and their crews can have scalable accuracy, survey-grade capabilities in a single receiver. GIS managers focus on flexible field choices for work crews with varying skill levels. Businesses obtain operational and financial efficiencies. Bad Elf Flex effectively offers you several products in a single package through flexible software and configuration.
Some have even said it is Engineered Magic®!
---
Bad Elf Flex App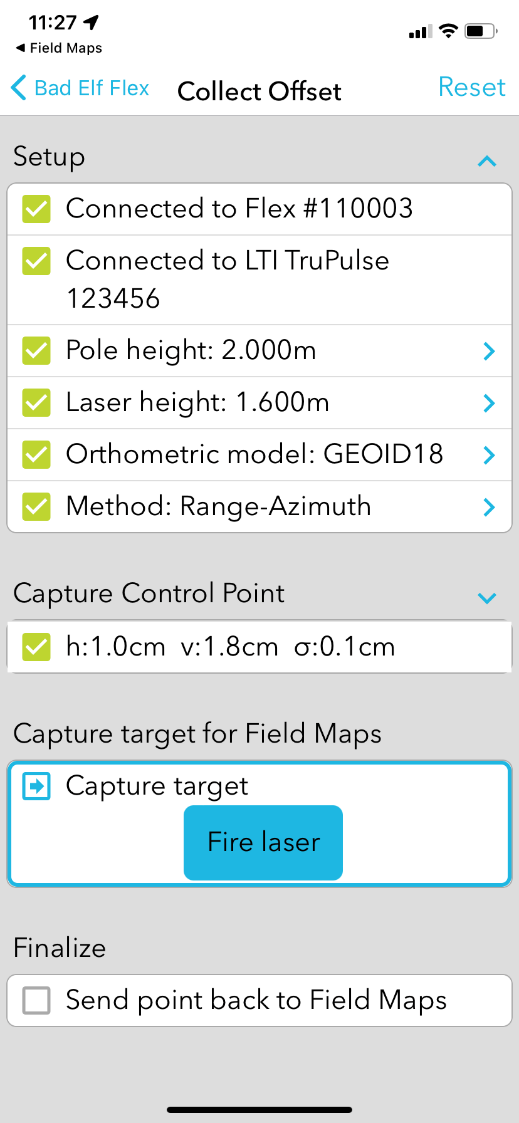 We designed the Bad Elf Flex app with a built-in NTRIP client, cross-platform architecture (Android & iOS), and complete receiver control.
The Bad Elf Flex seamlessly integrates laser offset collection using a unique checklist-based approach that delivers complete situational awareness and can correct common issues in field data collection. Say what you will about checklists, but they saved a budding aviation industry almost a century ago and then paved the way for making complex surgeries available to more people in need.
The Flex app confirms all critical items, thereby ensuring setup and configuration yields expected results. Should any circumstance occur that would invalidate the results, the Bad Elf Flex app highlights the checklist item that needs attention.
We store all GNSS and Laser metadata in an ArcGIS Field Maps layer to ensure data integrity. In addition, a provided ArcGIS toolbox allows for easy addition of metadata fields.