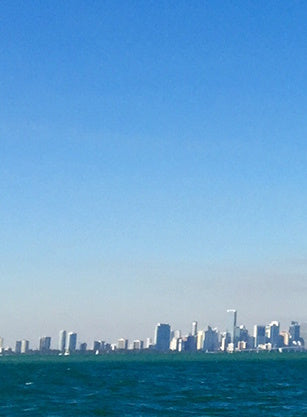 The Shift to Mobile/App-Based Solutions
Boaters understand the importance of nautical charts for safety while on the water. Digital charts have gradually replaced paper charts over the years, primarily for cost reasons. Water depths, ports/marinas, and hazards change frequently, making the distribution of paper charts expensive and cumbersome.
Over the last decade, many boaters have installed marine chartplotters with GPS capability. The increased situational awareness and safety is well worth the investment. But these systems are typically supported by a single vendor with little incentive to keep you happy after the system has been purchased. These systems are only useful while in the boat and not for planning purposes at home or in the hotel.
Meanwhile, tablets and cell phones are being updated every 6-12 months with new features and more computing power. This trend, combined with open, innovative, and vibrant 3rd party app ecosystems, is driving many industries away from proprietary single-vendor solutions. Marine is no exception!
Powered by Bad Elf
Our Bad Elf GPS receivers provide reliable and high-performance GPS reception to any iPad or iPhone, and work with any location-based app in the iTunes App Store. Our Bluetooth devices also support Android and Windows devices.
Doesn't My Tablet Already Have a GPS?
It depends.  The majority of iPad devices sold by Apple are the Wi-Fi only models, which do not have an internal GPS receiver. Our products provide rock-solid GPS to these iPads and allow you to see your own-ship position in any chartplotting app.
The iPhone and cellular models of the iPad DO have an internal GPS receiver, which works very well on the ground and within range of cell phone towers.  Many boaters discover that the internal GPS is not as reliable when on the water without cell phone connectivity.
The GPS in most Android and Windows devices is either non-existent or unreliable; few hardware vendors take the time to fully optimize the GPS receiver and antenna.
It's All About The Apps
For the foreseeable future, the innovation in the marine chartplotting industry will be driven by mobile apps such as Navionics, iNavX, sea-pilot, and Jeppesen's C-MAP.
Our products work seamlessly with most marine apps today.  Our products are certified thru Apple's MFi hardware accessory program, so they work with any location-based app in the iTunes App Store.
We are forging strong relationships with marine app developers taking advantage of our products' advanced hardware features thru our Bad Elf SDK program.