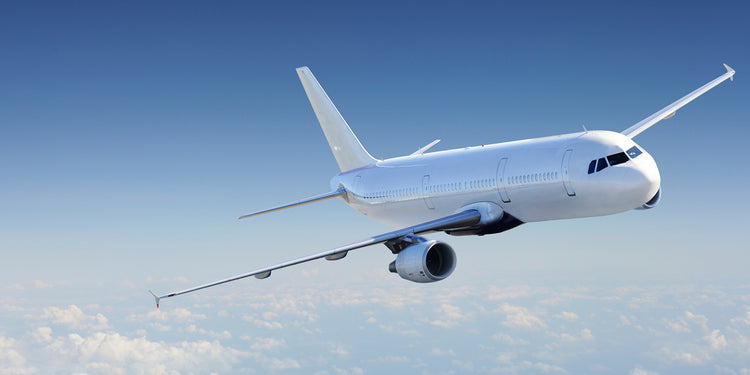 Aviation

Situational Awareness & Safety
It's in our DNA
Aviation is in our blood at Bad Elf, and our products are designed by pilots, for pilots. Our GPS units are used worldwide by private, commercial, and military pilots.
Some History
We launched the company in 2009 and shipped our first product in 2010, the same year Apple announced and started shipping the iPad.
At the time, Electronic Flight Bags (EFBs) were expensive, bulky, and locked you into a single vendor for the hardware, software, and charts. The iPad changed everything. No other platform had the right combination of features, battery life, screen size/resolution, multi-touch support, size, weight, and price.
But the real power of the iPad is the innovative iOS app ecosystem. It's no surprise the majority of pilots are using the iPad today: award-winning EFB app developers continue to release new features every few months. For an active pilot, the annual digital chart subscription costs are a fraction of what paper charts used to cost. And if that wasn't enough…
iPad + GPS = Situational Awareness = Safety
Assuming you have a good GPS lock, all EFB apps can display your current (ie: own-ship) position on those digital charts. The increase in situational awareness is incredible compared to paper charts -- staying clear of restricted airspace, calculating time enroute, quickly diverting to the closest airport -- are all single button tasks in an EFB app.
Of course, the iPad should only be used as a secondary source of position information, and as a backup for the certified instruments and avionics in your aircraft. But as a handful of pilots have found each year, the iPad can make all the difference if you experience a vacuum pump failure or lose your panel due to loss of electrical power.
Powered by Bad Elf
Our Bad Elf GPS receivers provide high-performance WAAS GPS reception to any iPad or iPhone, and work in almost all aircraft regardless of speed, altitude, or cockpit shielding/interference.
Doesn't my iPad Already have GPS?
It depends. The majority of iPad devices sold by Apple are the Wi-Fi only models, which do not have an internal GPS receiver. Our products provide rock-solid GPS to these iPads and allow you to see your own-ship position in any EFB app.
The iPhone and cellular models of the iPad DO have an internal GPS receiver, which works very well on the ground and within range of cell phone towers. Most pilots discover that the internal GPS is not as reliable in heavily-shield aircraft moving at high speeds and altitudes. All app developers recommend using an external GPS receiver if you plan to use their geo-referenced approach plates.
It's All About the Apps
Our products work seamlessly with all of the EFB apps including as ForeFlight, WingX, JeppFD, AOPA FlyQ, FlightPlanner.com, and Garmin Pilot. Our products are certified under Apple's MFI program, so they can be used with any location-based app in the iTunes App Store.