The Bad Elf Flex Mini
Flex Mini is a mapping grade GNSS that provides reliable and high-performance GPS reception to any computing device, such as a tablet or a smartphone. The Flex Mini provides geospatial users and other professionals with an unmatched blend of location accuracy, reliability, usability, design, and value.
Since Bad Elf introduced the first iOS compatible GPS accessory more than a decade ago, they have built a reputation around delivering cutting-edge GPS solutions for the aviation, marine, military, geospatial, and survey communities. The new Flex Mini offers exceptional versatility and convenience with its compact and lightweight design. Bad Elf presents the ultimate location companion for a wide range of applications and environments.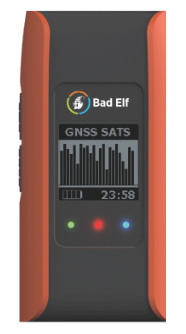 Key features of the Flex Mini
Offered in standard or field upgradeable extreme configuration, Bad Elf's Flex Mini empowers customers to choose economy over accuracy to start, without foreclosing the opportunity to upgrade later.
Standard configuration provides reliable 1.5-2 m accuracy in SBAS regions.
Extreme configuration enhances the platform to enable RTK capabilities that achieves 1 foot or better measurements.
Extreme configuration may be included at time of purchase or later as an over-the-air update.
Flex Mini leverages the latest multi-frequency GNSS technology to provide highly accurate location information even in challenging environments (e.g., urban canyons and tree canopy), with support of multiple satellite constellations (GPS, GLONASS, Galileo, and BeiDou) for global coverage.
Looking to learn more about using the Bad Elf Flex for GIS? See our GIS Resources for detailed information and advanced usage.
Bluetooth GNSS Receiver & Datalogger
The Flex Mini seamlessly employs Bluetooth to connect to smartphones, tablets, and other Bluetooth-enabled devices, allowing users to leverage their existing technology for accurate and real-time positioning. The wireless connection ensures hassle-free setup and a clutter-free experience.
Mapping-Grade GNSS Powered by Bad Elf
The Flex Mini Extreme delivers 1-meter1 SBAS accuracy without any additional subscription or cost. Compatible with phones or tablets for use in GIS, mapping, and asset management.
On-demand data logging includes:
Track and point logging
Raw-data logging in RINEX format for post-processing (Extreme version only)
Available standalone or through the Bad Elf Flex app
App Support
Flex Mini is compatible with all location-aware apps on Android, iOS and Windows2, and our free Bad Elf Flex companion utility app is available from the iOS App Store and Google Play Store. Learn More...
1Battery life is also dependent on temperature and operational mode
2See specifications for minimum OS versions
Flex Mini Standard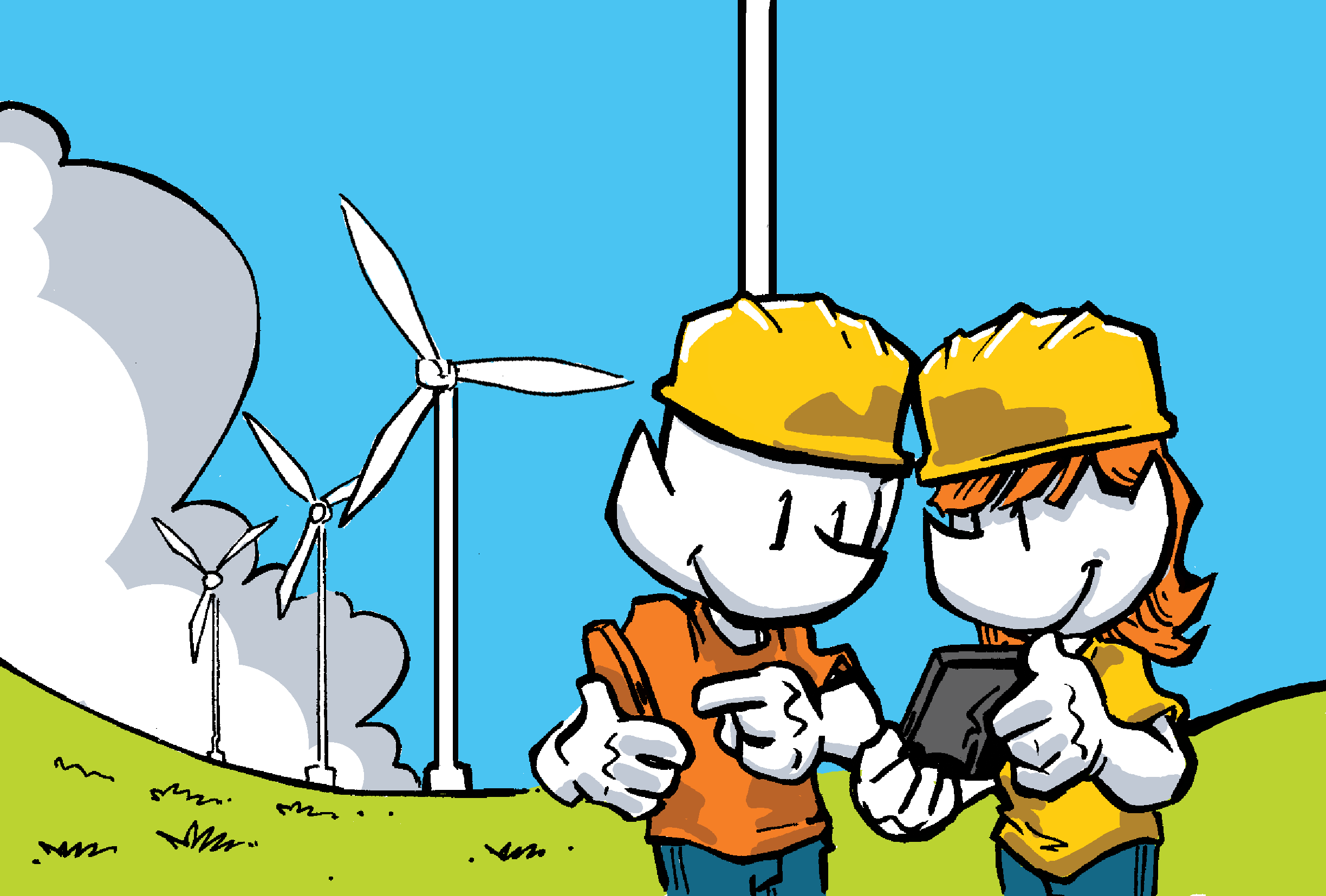 Flex Mini provides 1.5-2.0m SBAS accuracy sufficient for GIS, mapping, and aviation use. Simply pair the receiver with your tablet or phone and all location-aware apps become mapping-grade. No additional software or special configuration required.
Flex Mini Extreme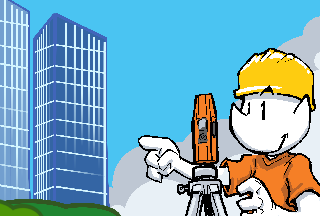 If you require higher accuracy, upgrade to the Flex Mini extreme to enable sub-foot RTK capability, 1 meter SBAS accuracy, and tilt detection. Purchase at time of sale or after without any penalty. The Flex Mini Extreme includes the following unlocked services:
Daily cost - none
Multi-frequency, multi-constellation - standard
Training - none
Daily cost - none
Fully unlocked RTK engine
Raw data recording for post-processing
Tilt detection
Flex Mini Standard
Flex Mini Extreme
Part Number
BE-GPS-2500
BE-GPS-3500

Positioning Engine

GPS
L1CA, L5
L1CA, L5
GLONASS
G1
G1
BeiDou
B1i, B2a
B1i, B2a
Galileo
E1, E5a
E1, E5a
QZSS
Yes
Yes
IRNSS/NavIC
TBD
TBD
SBAS
WAAS, EGNOS, MSAS
WAAS, EGNOS, MSAS

Positioning Performance

Horizontal accuracy1 - RTK
n/a
25 cm + 1 ppm
Horizontal accuracy1 - SBAS (WAAS)
1.5m
1.0m
Horizontal accuracy1 - Autonomous
2.5 m
2.5 m
Cold start time
< 30 s typical (almanac and RTC)
< 30 s typical (almanac and RTC)
Warm start time
< 30 s typical (almanac and RTC)
< 30 s typical (almanac and RTC)
Hot start time
< 10 s (almanac, RTC, and position)
< 10 s (almanac, RTC, and position)
Maximum speed
1,850 kph (999 kts)
1,850 kph (999 kts)
Maximum altitude
18,288 m (60,000 ft)
18,288 m (60,000 ft)
Differential options
SBAS, Autonomous
SBAS, Autonomous, RTK v3
Correction I/O protocol
n/a
RTCMv3 (RTK)

Interfaces

USB
USB device via USB-C receptacle
Bluetooth
Bluetooth V4.0 (HS) with integrated Class 1.5 PA Supports 3 simultaneous connections

Compatibility

Operating system
iOS, Android, Windows
Mobile App
The Bad Elf Flex App requires iOS 12.4+ or Android 9+
Connectivity
Bluetooth SPP, USB Serial

Operating Specifications

Operating
–4°F to +131°F (–20°C to +55°C)

Environmental Specifications

Waterproof
IPX7
Humidity
5% to 95% non-condensing

Mechanical Specifications

Dimensions
3.5" x 1.8" x 1.3" / 90mm x 45mm x 32mm
Weight
7 oz / 143 g
Enclosure
Polycarbonate
Mounting
Bottom mount with 1/4"-20 thread
User Interface
Transflective LCD
Membrane Buttons
3 multicolor LEDs
Audible tones

Battery Specifications

Bluetooth connected
24 hours
Logging
24 hours
RTK
24 hours

Product Specifications

USB Port
USB-C port for charging and ElfPort™ expansion
Accelerometer
3-axis
Display
128 x 128 pixel transflective LCD screen with backlight
Firmware
Field upgradeable via app or USB

Package Contents

Package Contents
Bad Elf Flex Mini Receiver
3ft (90cm) USB-C cable
Accessory case
Quick Reference Guide (downloadable PDF here)
1Accuracy specified in CEP
*Prices and specifications subject to change without notice.
© 2023, Bad Elf, LLC. Google Play and the Google Play logo are trademarks of Google LLC. Apple, the Apple logo, and the App Store logo are trademarks of Apple Inc., registered in the U.S. and other countries.
Shop Online
Order any Bad Elf product online and have it shipped right to your front door - anywhere on the pale blue dot we call home.
Support
We're here to help with all of your Bad Elf products. Browse recent FAQ, the Knowledge Base, Glossary, and more.
Bad Elf Flex App
Specifically designed for Bad Elf Flex, built-in NTRIP client, cross-platform compatible, complete receiver control.
Bad Elf App
Track your trips, plot your course, share with your friends and family, and get the most out of your Bad Elf hardware.