The Bad Elf Flex is the game-changing future of GNSS for GIS, mapping, and survey. One GNSS receiver now solves all of your geospatial data collection requirements in a creative and Flexible way.
Accurate
correct in all details; exact.
1 cm accuracy with RTK
4 cm accuracy worldwide with L-Band
30 cm - 60 cm via SBAS
1 m autonomous
Post-processing capable
Multi-frequency / multi-constellation - BeiDou, Galilelo, GPS, and Glonass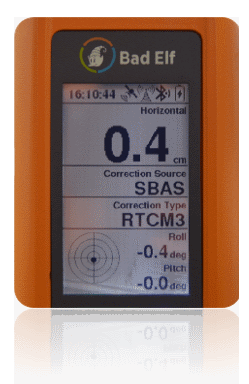 Affordable
really, truly, disruptively affordable.
Introductory pricing at $2,500 USD1
Daily pricing options for enhanced accuracy
Permanent unlock options available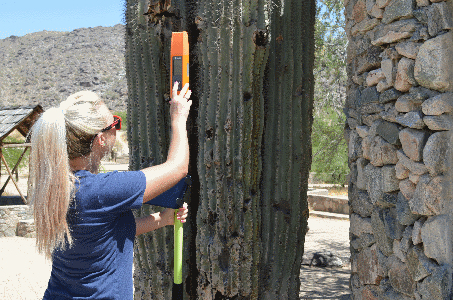 Versatile
able to adapt or be adapted to many different functions or activities.
Portable, self-contained - mount on a rover pole or hold in one hand
Functional, full-day operation - 12hr battery life with active power management
Compatible, app agnostic - works with iOS, Android, and Windows
Standalone, ergonomic - integrated keyboard and sunlight readable LCD
Rugged, industrial - IP65 rated for water and dust, industrial temperature range
Mailing List / Early Adopters
If you would like to learn more about the Bad Elf Flex or become part of our early adopter program, please click on the signup button.
1Base price includes unlocked GPS L1 only with SBAS support.