Bad Elf introduces a base/rover feature built upon the Bad Elf Flex® GNSS receiver. This new base/rover feature brings affordable centimeter-level accuracy to surveyors and geospatial professionals working anywhere in the world. The solution consists of two Flex GNSS receivers and two UHF radios, allowing customers to perform high-accuracy field data collection in areas where traditional RTK corrections or cellular coverage is not available. Existing Flex customers can upgrade to a base/rover solution by adding a Flex radio kit, one for the base and one for the rover.
Accurate
Built on the survey-grade Hemisphere Phantom GNSS engine
Expected accuracy - 1 cm horizontal in good conditions
Quad-constellation corrections source from base to rover
Range (power-determined) 2-10 km line-of-sight
Global operations, regardless of cellular coverage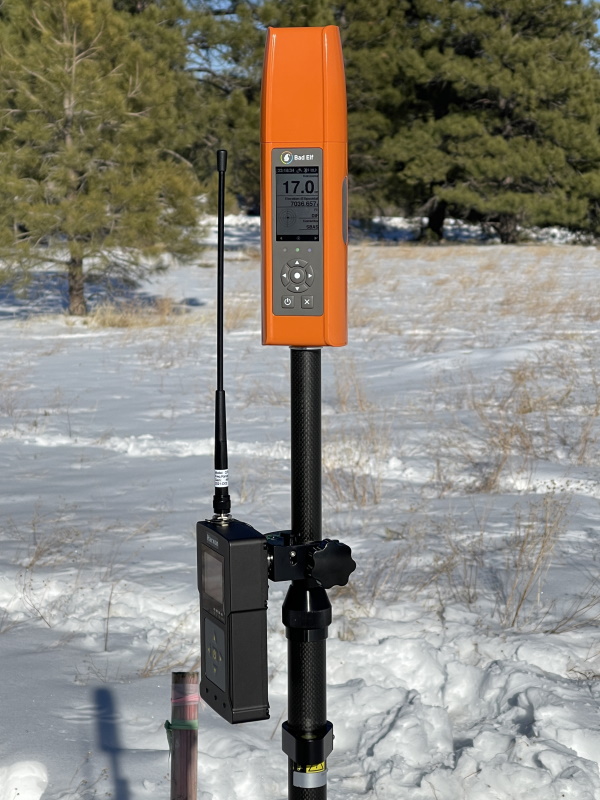 Affordable
A professional system for a cost competitive price without sacrificing features or functions
The Bad Elf Flex comes in either Standard or Extreme mode
Flex Radio Kit adds $1999.99 ea.1
Versatile
No need for dedicated devices and configurations. Bad Elf Flex Extreme operates as either a base or a rover2. Simply fire up the Flex app and enable either mode of operation.
Checklist-based workflow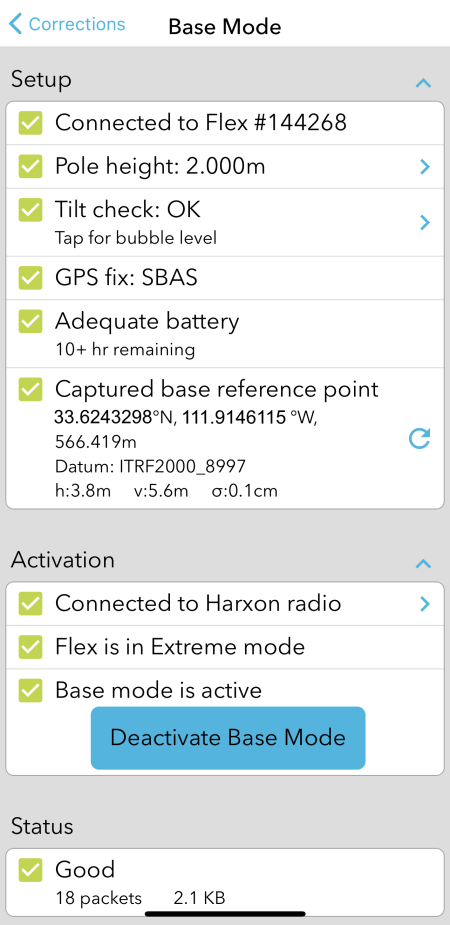 An intuitive tool to ensure best practices, built upon lessons learned from the aviation industry. Designed to mitigate error and improve efficiencies in the field.
Pole height and antenna configuration
Tilt check and calibration
GNSS lock
Battery checks
Radio connectivity checks
Configuration of base location via here point or known point, with associated datum metadata
Reliable GNSS checks
Open data standards for all collected information
Standard Rinex compatible with OPUS and many other post-processing systems
JSON metadata for events and project details
Standard NMEA streaming via Bluetooth or USB
FCC-approved
FCC-approved radios with callsign support
Radio kit includes checklist for customer to obtain FCC license with recommended frequency coordinator
Radio LCD screen supports configuration and status monitoring
Full featured
Radio charging available via provided AC adapter
Includes protective equipment case, charger, and mounting accessories
Optimum Setup
Fully compatible with iOS and Android phones and tablets
Bluetooth connected - clean setup with no wires
Primary interface via Flex utility app
Standalone operation from the Flex LCD screen for use without a connected phone or tablet
Native multi-rover support
Reliable
Continual system checks
Constellation health
Tilt-check as well as movement indicator
Radio connectivity issues
Bluetooth connection loss
Flex and radio battery state-of-charge
Advanced Logging
All events logged with data and packed with timestamps for maximum integrity
Should a recorded session need to be defended for truth or accuracy, everything that is needed to recreate a session is included in one place
Radio Kit Contents
Harxon Radio HX-DU1603D
UHF Antenna
Rugged carrying case
AC wall charger
Charging/Serial Cable
Survey pole mount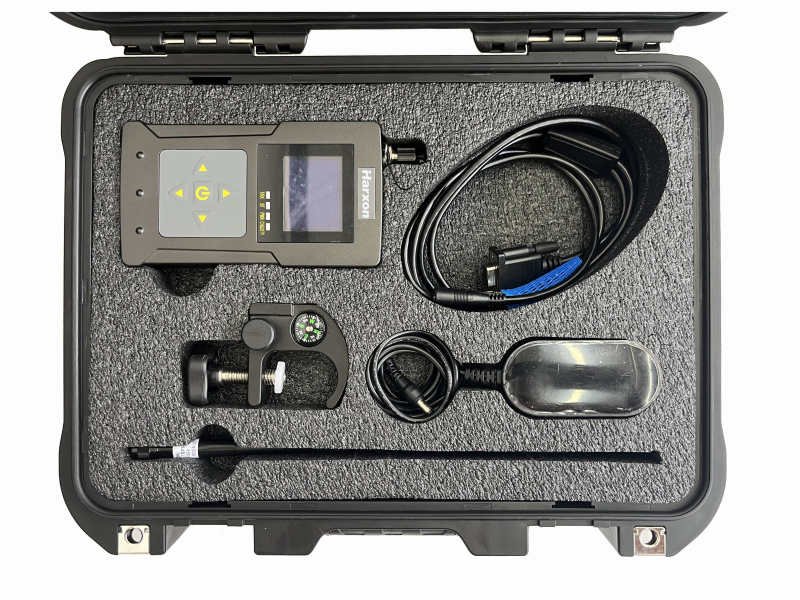 ---
1 Each Bad Elf Flex requires 1 radio kit
2 Rover mode available with Flex Standard using a Flex Token to enable Extreme mode