Bad Elf's Educational Discount Program (EDP) assists students and faculty with discounted external Bluetooth GPS receivers. Our goal is to get faculty and students connected with the right GPS receiver to fit their educational needs. Take advantage of your unique educational code discount.  Apply your personal coupon code to take $50 of the purchase of either the Bad Elf GPS Pro+ (BE-GPS-2300) or GNSS Surveyor (BE-GPS-3300).
Coupons are only available for use on the bad-elf.com web store
Are you part of a 501(c)(3)? If your use is for a registered 501(c)(3) you are welcome to use the Bad Elf EDP.
---
Don't have a discount code? Signup is easy and can be completed in just a few minutes. Click on the button below, follow the instructions provided, and within minutes you will have your personal discount code.
---
Buy Now with Your Educational / 501(c)(3) Discount!
Bad Elf GIS Ready Receivers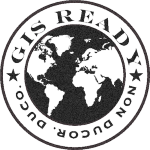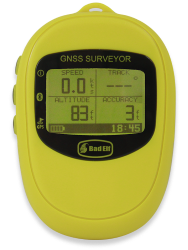 Static Data Collection
~1m Accuracy
Bad Elf GPS Pro+ (2300) Features:
Fast GPS lock times (45 seconds or less)
Up to 10Hz position update rate
66-channel GPS + GLONASS receiver
SBAS/WAAS/EGNOS/MSAS
Altitude from GPS or built-in barometer
USB or Bluetooth connectivity
Bad Elf GNSS Surveyor (3300):
Stationary high precision GNSS with PPP in regions with SBAS coverage
Post-processing support via RINEX output
Built-in NTRIP client for Differential GPS (DGPS) corrections
56 channel receiver supports GPS and QZSS (Japan) constellations with SBAS (WAAS/EGNOS/MSAS), or GLONASS
Altitude from GPS or built-in barometer
USB or Bluetooth connectivity
Ordering Instructions
Add the product(s) you want to your shopping cart
At checkout, enter your exclusive discount code
Complete your checkout and receive $50 off each eligible product added to your cart
Offer valid only for purchases made at the Bad Elf Store online