February 2023 Newsletter - HERE, HERE!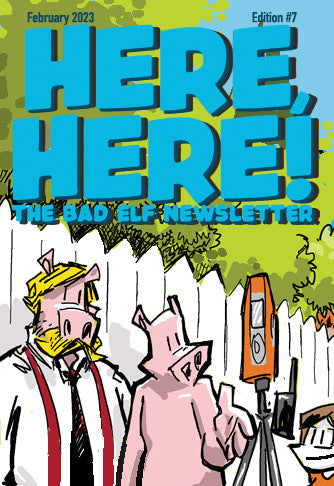 Bad Elf in Aviation
It's in our DNA.
Aviation is in our blood at Bad Elf, and our products are designed by pilots, for pilots. Our GPS units are used worldwide by private, commercial, and military pilots.
IPAD + GPS = Situational Awareness = Safety
Assuming you have a good GPS lock, all EFB apps can display your current (ie: own-ship) position on those digital charts. The increase in situational awareness is incredible compared to paper charts -- staying clear of restricted airspace, calculating time enroute, quickly diverting to the closest airport -- are all single button tasks in an EFB app.

Of course, the iPad should only be used as a secondary source of position information, and as a backup for the certified instruments and avionics in your aircraft. But as a handful of pilots have found each year, the iPad can make all the difference if you experience a vacuum pump failure or lose your panel due to loss of electrical power.
It's all about the apps
Our products work seamlessly with all of the EFB apps including as ForeFlight, WingX, JeppFD, AOPA FlyQ, FlightPlanner.com, and Garmin Pilot. Our products work well on both iOS and Android.
Base/Rover Feature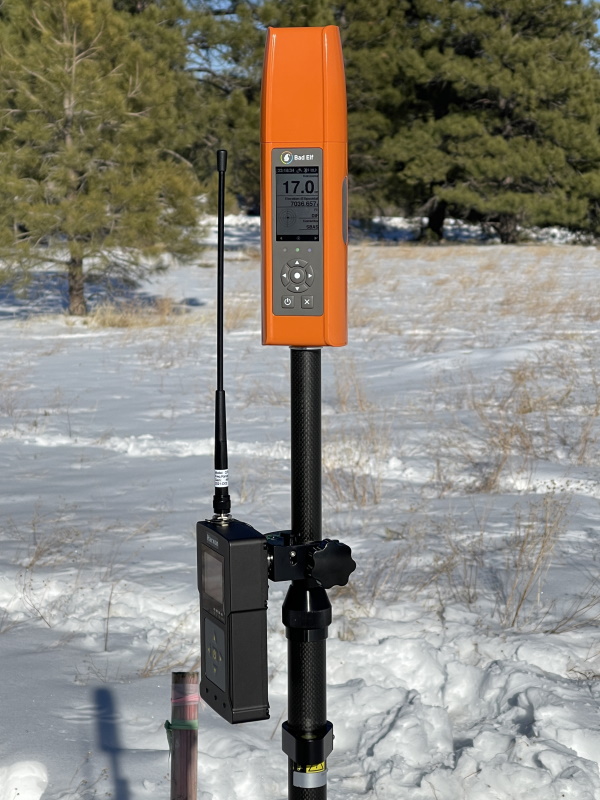 Do you need real-time corrections for survey-grade accuracy, but your jobsite doesn't have cell coverage for traditional Internet-based corrections? Or, would you like to tie all your field work into your own local ground reference points? Check out our video where we demonstrate the new Base/Rover capabilities of the Bad Elf Flex high-accuracy GNSS receiver. We give an informative exploration of how this traditional surveying technique can revolutionize your modern GIS high-accuracy data collection. Now you can collect field data with affordable centimeter-level accuracy off-grid, anywhere you can stick a pole in the ground. We'll show you how easy it is to connect two Bad Elf Flex receivers with our long-range UHF radios, and how to use our checklist-based app workflow to conduct your survey and mapping work. 
Want to learn more about this feature? See our YouTube video on the base/rover feature

Upcoming Events
| | |
| --- | --- |
| | Upcoming trade shows and events. |

Back to the newsletter landing page