Bad Elf GPS Solutions: Be the Best Elf You Can Be!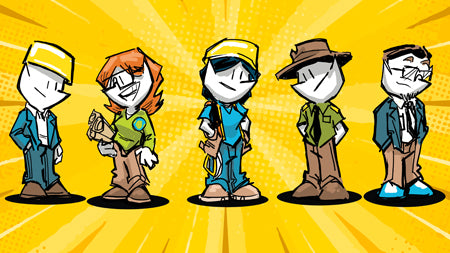 Words: 267 | Reading Time: 1 Minute
Why Bad Elf? No matter the industry size or complexity, we've got the right field equipment and training packages to elevate your geospatial game. Affordable, accurate, and versatile, our GPS units offer a match made in heaven for seasoned veterans and newbies alike.
Land surveyors, rejoice! Say goodbye to overly expensive equipment and support. We know you need high-accuracy and repeatability, period. We got you. 
GIS professionals, we've got your back, too. Collect your spatial data with pure

Engineering Magic

, mapping your environments with uncanny simplicity and direct Esri integration. 
Engineers and architects, lend us your eyes. Our GPS units keep your project on track and on budget, ensuring your designs don't resemble abstract art (unless you want them to).
Utility workers, promise we haven't forgotten you. Map and record your underground utility networks with surgical precision, avoiding issues as you build your digital twin.
Bad Elf GPS solutions make your professional lives easier. From accurate coordinates to unshakable determination, we've got you covered. Whether you're an experienced pro or a wide-eyed newbie, our affordable units are the perfect match for your ambitions. So, grab your gear, don your explorer's hat, and venture forth into the geospatial unknown. With Bad Elf by your side, there's nothing you can't accomplish, no map you can't conquer. If you want to talk to a Bad Elf Geospatial Enablement Specialist about our solutions, please email us at nik@bad-elf.com. Until then, happy mapping!