Don't Miss the Epic Bad Elf Booth at the Esri User Conference!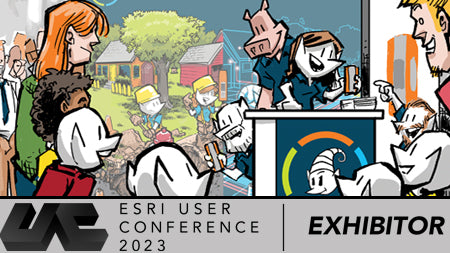 Words: 197 | Reading Time: 1 Minute
Hey there, fellow geospatial enthusiasts! If you're using Bad Elf GPS and Esri GIS software, we've got something extraordinary in store for you at the Esri Users Conference. Prepare yourself for a unique, funny, and downright awesome experience that you won't find anywhere else.

We're not just your run-of-the-mill geospatial enablement providers. Oh no, we're like the unicorns of the industry, except with a better sense of direction. At the Bad Elf booth, we offer more than just hardware, we've got your back with:
Industry leading comprehensive support
Customized training for any size organization
Advanced geospatial consultation services
We're not your average booth-dwellers. We're awesome nerds with a wicked sense of humor. Expect laughs, nerdy jokes, and a booth experience like no other. And did we mention the conference swag? Brace yourself for some of the best conference swag you've ever seen. Trust us, it's worth stopping by just to get your hands on our legendary goodies.
Mark your calendars, set your GPS coordinates, and make a beeline for the Bad Elf booth #726 at the Esri User Conference. See you there, fellow awesome nerds!