Vendors

vGIS is a leading extended reality (XR) visualization platform that transforms traditional BIM, GIS, Reality Capture, and other types of spatial data into visually stunning yet practical augmented reality overlays. vGIS aggregates data from a variety of sources, including Autodesk models, Bentley BIM designs, and Esri ArcGIS, to display it in a unified, real-time augmented reality and mixed-reality (MR) view with centimeter-level positioning accuracy.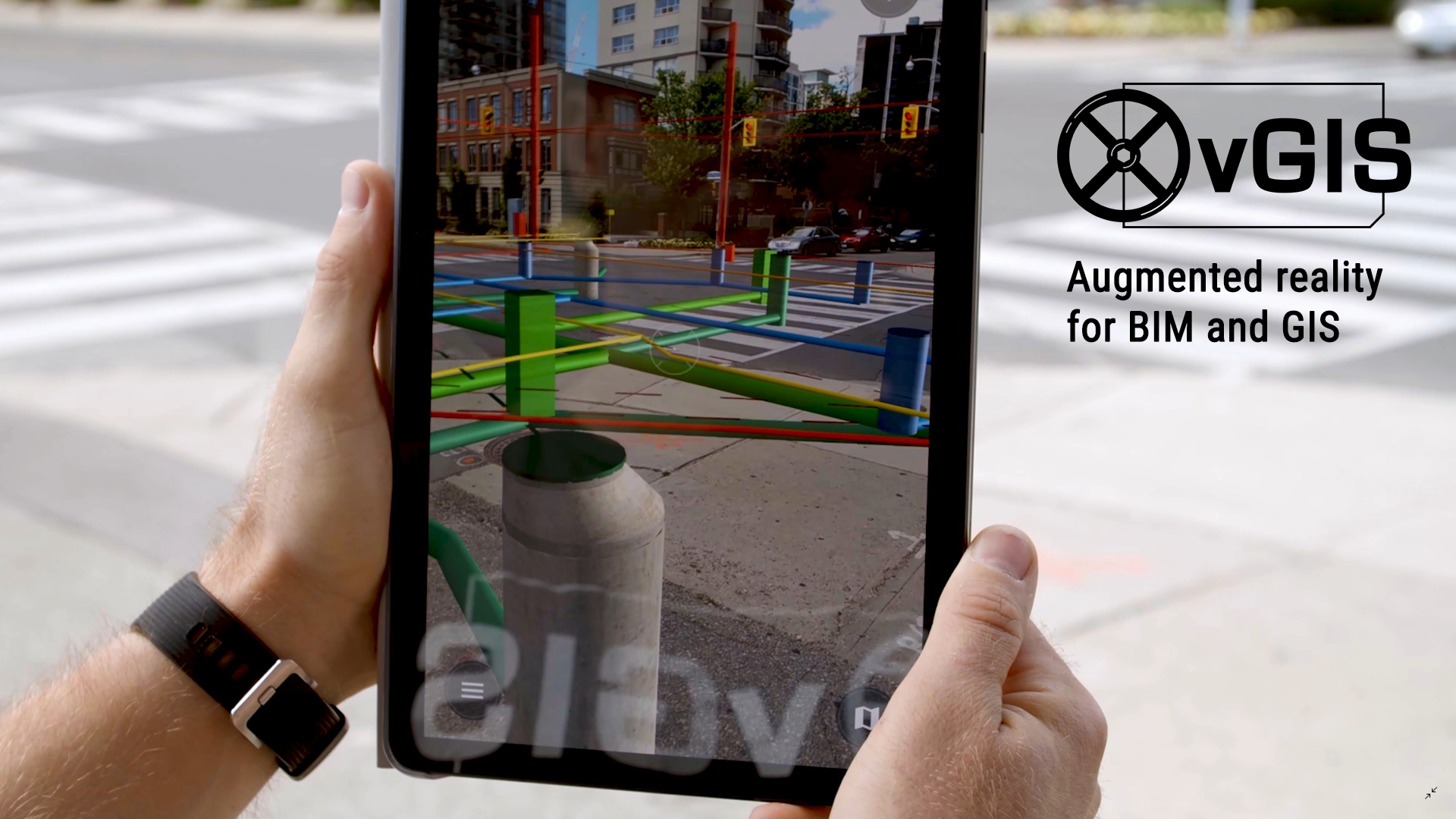 Use a device already in your pocket like an Android phone, iPhone, or a tablet—or even the futuristic Microsoft HoloLens—to observe your designs and underground utility infrastructure as you tour a work area. Buildings, water and sewage systems, gas and electrical lines, and other structures appear in your field of view as a natural extension of the real world. vGIS creates instant and comprehensive awareness of your surroundings, saving you time and helping you avoid costly mistakes and delays.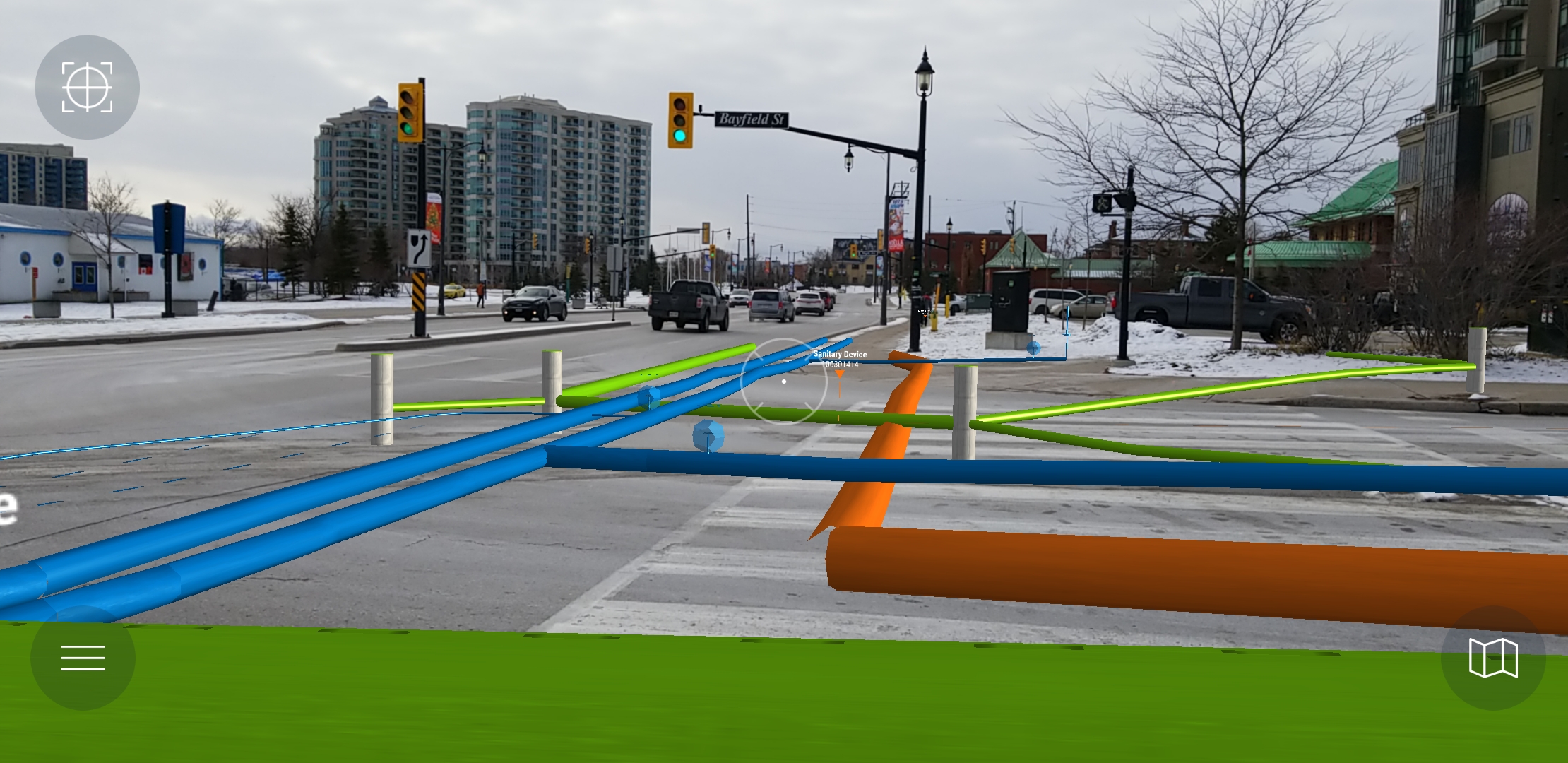 vGIS was designed to give users the best of both worlds: survey-grade accuracy and the ability to use the system on consumer-grade devices without any additional hardware. The system comes with multiple calibration methods that allow indoor and outdoor positioning with or without external hardware, meeting the needs of users ranging from field service workers to surveyors and engineers.
vGIS is designed to aggregate data from multiple sources and formats. The system can display 3D models as accurate to-scale holograms and it can convert traditional 2D GIS data into BIM-quality 3D visuals.
Autodesk BIM360
Bentley iTwin (2D infrastructure, 3D designs)
Esri ArcGIS Enterprise (Feature Services, Map Services, Scene Services, Building Scene Services)
Esri ArcGIS Online (Feature Services, Map Services, Scene Services, Building Scene Services)
GeoJSON
KML (2D infrastructure, 3D models)
WMS/WFS/WMTS
.DGN*
.DWG
.IFC
.RVT (Revit)
.SKP (SketchUp)
Esri Maps
Bing Maps
Google Maps*
OpenStreetMap
Data integration methods:
On-demand
Automated persistent
Real-time 3D models
Real-time 2D GIS data with real-time 3D conversion
Deployment options
Microsoft Azure cloud
Private Microsoft Azure tenant
Specialized Microsoft Azure instances
Federal Microsoft Azure cloud