Vendors

DATA | REPORTS | ANALYTICS
QNOPY is a field data automation platform for Environmental and Construction projects. With the QNOPY field mobile application you can capture any type of field data whether it's environmental sampling, system operation and maintenance, soil logging, wetland delineation, construction monitoring, or environment health and safety.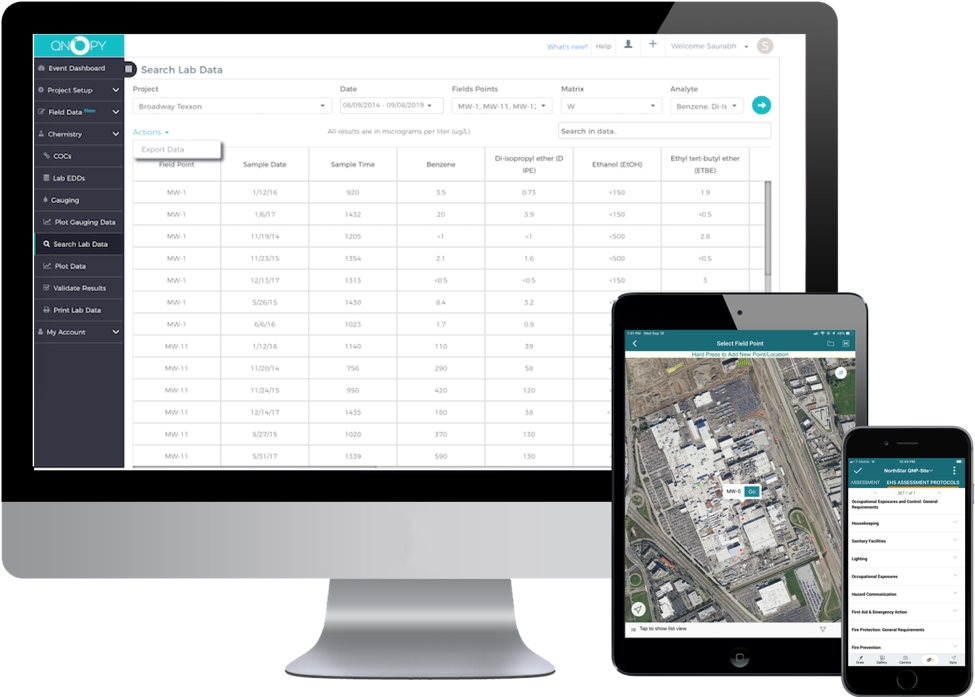 QNOPY mobile app is the top rated application in the environmental industry. Any data recorded with the mobile app is geocoded and timestamped. You can view your sites, monitoring points, and assets on a street or satellite map and track progress of your field work. The mobile app also provides a drawing tool to draw over photos as well as satellite maps to mark your observations. Visit our website: www.qnopy.com
QNOPY mobile app works completely offline. Maps are available offline as well. Coupled with the Bad Elf GPS receiver, you can get better geo tagging of your data and have access to more accurate location information even when you have no cellular coverage in the field. Read more about the QNOPY mobile app.
Why Integrate as a Bad Elf App Partner?
Bad Elf offers great affordable devices to improve the accuracy of GPS coordinates captured along with the field data collection. QNOPY's robust field data digitization applications that work offline combined with Bad Elf recievers give you the ability to record cleaner and better geolocatable data in the field.
Benefits/Improvements Since Integrating with Bad Elf
Offline map features and GPS location capture on iOS devices
Improved geolocation accuracy