Vendors

Point One Navigation is a provider of precise positioning solutions including its Polaris GNSS Correction Network. Point One built Polaris from the ground up to deliver centimeter RTK accuracy into GIS, Mapping and Survey applications. Point One worked with Bad Elf to integrate the Polaris API into the Flex platform and provide streamlined purchase options for RTK corrections.
Learn more about the Bad Elf RTK Service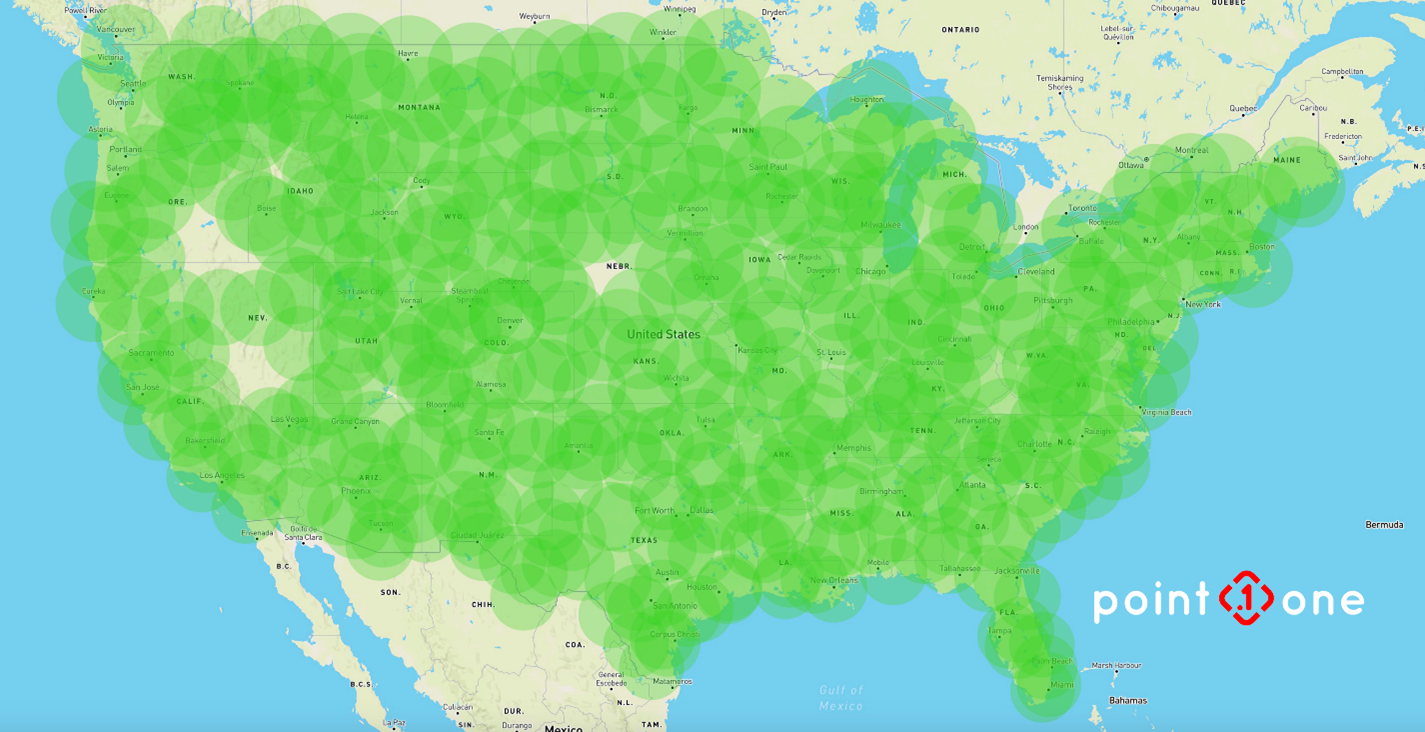 Polaris Coverage Map
Point One's Polaris network is a proprietary GNSS correction network that uses the latest in base station technology to deliver precise survey and movement detection, continuous position monitoring, 1 Hz data update rates, and tracking of all modern satellite constellations. Its powerful cloud-based correction architecture allows for GNSS corrections in RTK or SSR configurations. Its open source interfaces demonstrate compatibility with receivers and chipsets from leading providers. The service is also compatible with any NTRIP/RTCM3 compliant receiver.
About Point One Navigation
Tomorrow's devices require precise knowledge of their location to be safe and effective in the real world. Point One is delivering the first coast-to-coast, 100% self-built, owned and maintained RTK corrections network. Satellite navigation, computer vision and sensor fusion comprise the foundation for Point One's location platform. Point One outperforms other options by tightly coupling the strengths of different sensor modalities and intelligently using proprietary data. Point One is headquartered in San Francisco, CA.