Affordable External GPS Solutions. Comprehensive Industry Support.
Engineering Magic®
Apple Approved
Bad Elf's accessories meet the requirements of Apple's MFi program. Our engineering team tests extensively with each new product release of the iPhone, iPad, and iPod touch.
Apps Galore
Developers with deep domain expertise and great design acumen combine Bad Elf with iOS, Android, and Windows devices to create the ultimate user experience.
No Cellular Required
Our products provide rock-solid GPS regardless of cellular service. Wifi only device, no problem. Use your GPS position in any location aware app.
---
Collector for ArcGIS - High Accuracy, Powered by Bad Elf
Bad Elf has been working with the Collector for ArcGIS team at Esri to provide reliable and highly accurate location services directly to the Collector for ArcGIS mobile applications across various platforms (iOS, Android, and Windows). The Bad Elf GNSS Surveyor was designed and built to provide mapping grade accuracy of about one meter when used with the built-in SBAS + PPP. The GNSS Surveyor receiver, combined with Collector for ArcGIS, delivers an affordable solution for GIS data collection and mapping with the benefit of higher accuracy.
With the new high performance features built directly into the Collector for ArcGIS app, Bad Elf now supplies additional metadata directly; maximizing the quality of your field data.
Full autonomous navigation in or out of cellular coverage
Metadata support including Horizontal RMS, Vertical RMS, Fix Type, Satellite Visibility, PDOP, HDOP, VDOP
Simple configuration - no third party apps required
Native support for accuracy minimums and coordinate transformation (through Collector)
For more information on working with Collector, see our GIS Resources.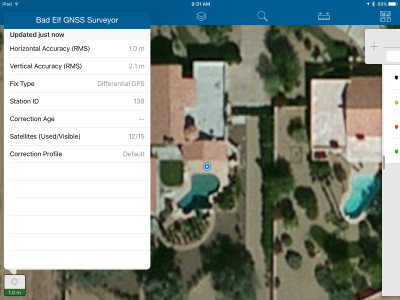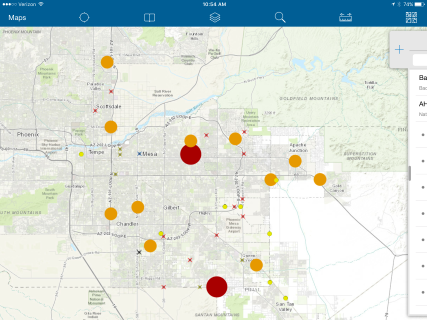 ---