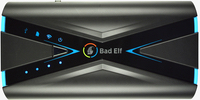 Wombat
Frequently Asked Questions
---
Basics
You'll want to load two apps, both of which are free on the App Store:

Bad Elf Wombat
: you'll use our app to do firmware updates, collect flight logs, and perform database updates to Turbine aircraft.

Jeppesen JDM Mobile
: you'll use the JDM app to perform database updates linked to your JDM account.
Yes. Make sure your Wombat is running firmware version 1.1.10 or newer, and connect the FS510 card to the Wombat using the Transcend USB-to-SD adapter that Garmin ships with the FS510. You cannot insert the FS510 directly into the Wombat's SD card slot. It is not a standard SD card and requires more power than is allowed under the SD specifications.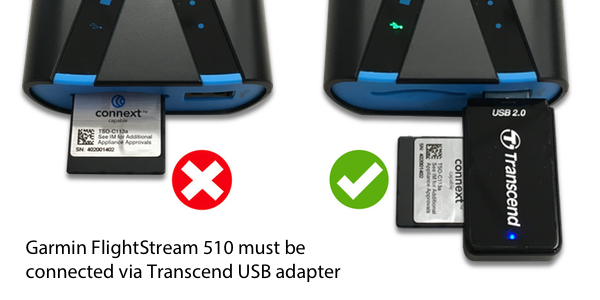 That's not a question, but we'll answer it anyway. Wombat units ship with a protective film on the faceplate. Remove this and you'll be shiny again.
---
Shipping
Of course, that varies by weight and destination. Bad Elf ships via US Mail, UPS, or FedEx usually from our primary warehouse in Grand Rapids, Michigan. The easiest way to get an accurate shipping quote is to simply begin a purchase and start checking out. You'll be able to see the shipping costs before entering any credit card information.
Since we sell primarily through distributors, we do not provide a list of individual retailers.
---
Warranty
You can read our warranty and return policy here.
---
Contact
Bad Elf Online Store
The Bad Elf Store is a convenient place to purchase Bad Elf products and accessories from Bad Elf directly.
You can get information about an order you placed on the Bad Elf Online Store through your account page. If you prefer, you can also get order status or make changes by e-mail request from our Contact page.
How To Buy For Business
If you are a business, professional, corporate or government user, Contact Us for bulk and volume purchasing opportunities.
Contact Bad Elf Support
Need service or support? Submit your request online and we'll find you a solution.
Buy Wombat
Choose the correct Wombat edition for the avionics in your aircraft:
Wombat Piston Edition

for piston and turboprop aircraft (Learn more →)

Wombat Turbine Edition

for turbine aircraft (Learn more →)

Supported Avionics

Garmin
(including G1000/2000/3000 for TBM/Piper/Cirrus)

Avidyne

Aspen Avionics

Advanced Flight Systems
Dassault Falcon Perf
Dynon Avionics
Euroavionics
Genesys Aerosystems
Grand Rapids Technologies (GRT)
L3 Communications
MGL Avionics
Sagem

Supported Avionics

Honeywell*
Primus Epic/2.0
Primus Apex
Primus Elite

Rockwell Collins*
Pro Line 21
Pro Line Fusion

Garmin
G5000

Universal Avionics*

plus all avionics supported by Piston Edition

* requires USB or ZIP dataloader; Ethernet not supported

$249.99

No annual service fee for Jeppesen JDM subscribers

$499.99

$100/yr service fee after first year