Bad Elf Flex
The Future of GNSS for GIS, mapping, and survey
The Bad Elf Flex Story
Bad Elf Flex represents the democtratization of GNSS and defines the future of field data collection. Our customers have shared the need for a cost-reduced GNSS solution with a full RTK rover workflow. Flex delivers this solution with an introductory base price of USD $2499.99*.
Need higher accuracy, no problem. Bad Elf Flex tokens provide a $25* US per day rate for reatures that typically cost thousands of dollars. The daily rate includes full access to both an unlocked RTK workflow and the Atlas L-Band correction service. Flex provides the first receiver having a daily choice with no limitation switching between L-Band and RTK.
Companies that use Bad Elf Flex as a total geospatial solution have a new advantage. A single GNSS receiver removes the need to bring multiple devices into the field. Surveyors and their crews have a scalable survey-grade receiver. GIS managers can focus on flexible field choices for work crews with varying skill levels. Businesses have the operational and financial efficiency they seek. Bad Elf Flex fulfills all these needs in one product.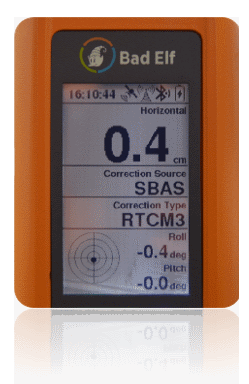 Accurate
correct in all details; exact.
2 cm RTK via NTRIP
5 cm to 10 cmvia satellite corrections worldwide
30 cm - 60 cm via SBAS
1 m autonomous
Post-processing capable
Multii-frequency / multi-constellation - BeiDou, Galilelo, GPS, and Glonass
Affordable
really, truly, disruptively affordable.
Introductory pricing at USD $2,499*
Extreme option starting at USD $4,999*
Daily Flex Tokens available for USD $25* for a 24 hour period
Versatile
able to adapt or be adapted to many different functions or activities..
Portable, self-contained - mount on a rover pole or hold in one hand
Functional, full-day operation - 12hr battery life2 with active power management
Compatible, app agnostic - works with iOS, Android, and Windows
Standalone, ergonomic - integrated keyboard and sunlight readable LCD
Rugged, industrial - IP65 rated for water and dust, industrial temerature range
Bluetooth GNSS Receiver & Datalogger
Bad Elf Flex delivers 30-60cm1 positioning without any additional subscription or cost. Compatible with phones or tablets for use in GIS, mapping, agriculture, and survey data collection.
On-demand data logging includes:
Raw data loging in RINEX format for post-processing
NMEA logging in standard NMEA 0183 format
Available stand-alone or through the Bad Elf application
Survey Grade Rover & Mapping-Grade GNSS
Powered by Bad Elf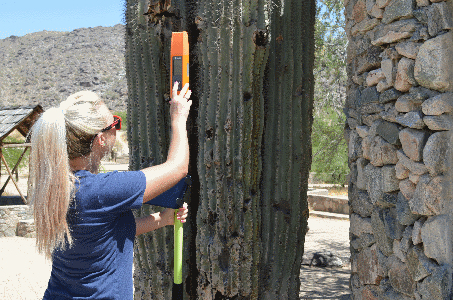 Businesses spoke and we listened. The modern paridigm for field data collection must address the needs of the way a competivite business operates. Surveyors and their crews have a scalable survey-grade receiver. GIS managers can focus on flexible field choices for work crews with varying skill levels.
Financially speaking, Bad Elf Flex solves the following business considerations.
Acquisition of hardware is expensed versus capitalized
One set of hardware for their field crews requiring minimal training
Other services and subscriptions apply to operational budgets or projects
Looking to learn more about use in GIS, see our GIS Resources for detailed infromation and advanced usage.
Mailing List
If you would like to join our mailing list or learn more about the Bad Elf Flex please click on the signup button.
1GPS L1 and SBAS
2Battery life is also dependent on temperature and use of L-Band services
3See specifications for minimum OS versions
Flex Standalone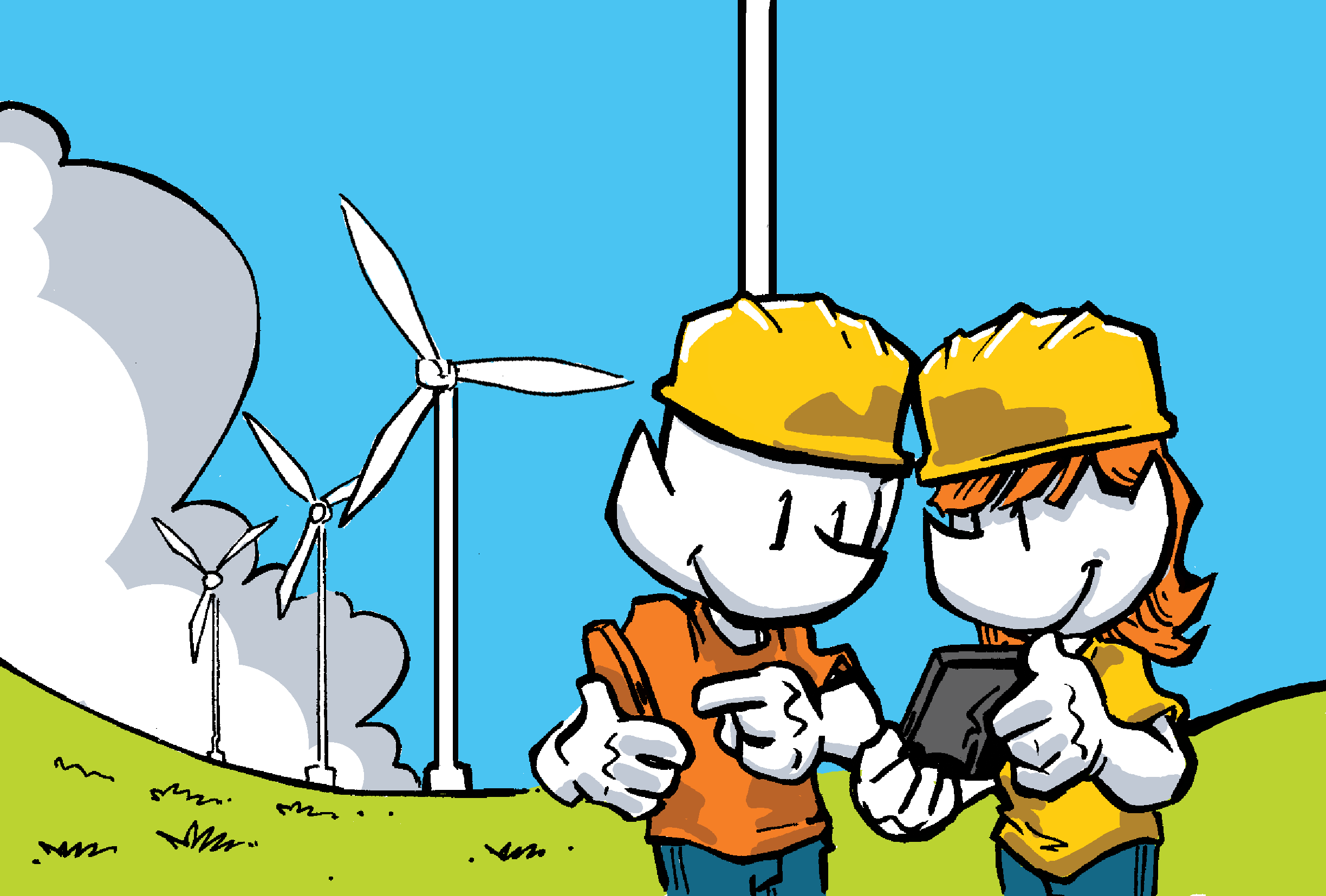 In SBAS enabled regions, Bad Elf Flex achieves 30 cm - 60 cm accuracies compatible with sub-meter GIS use. Simply pair the receiver with your tablet or phone and all location aware apps become sub-meter enabled. No additional software or special configuration required.
Daily cost - none
Training - none
Metro Operation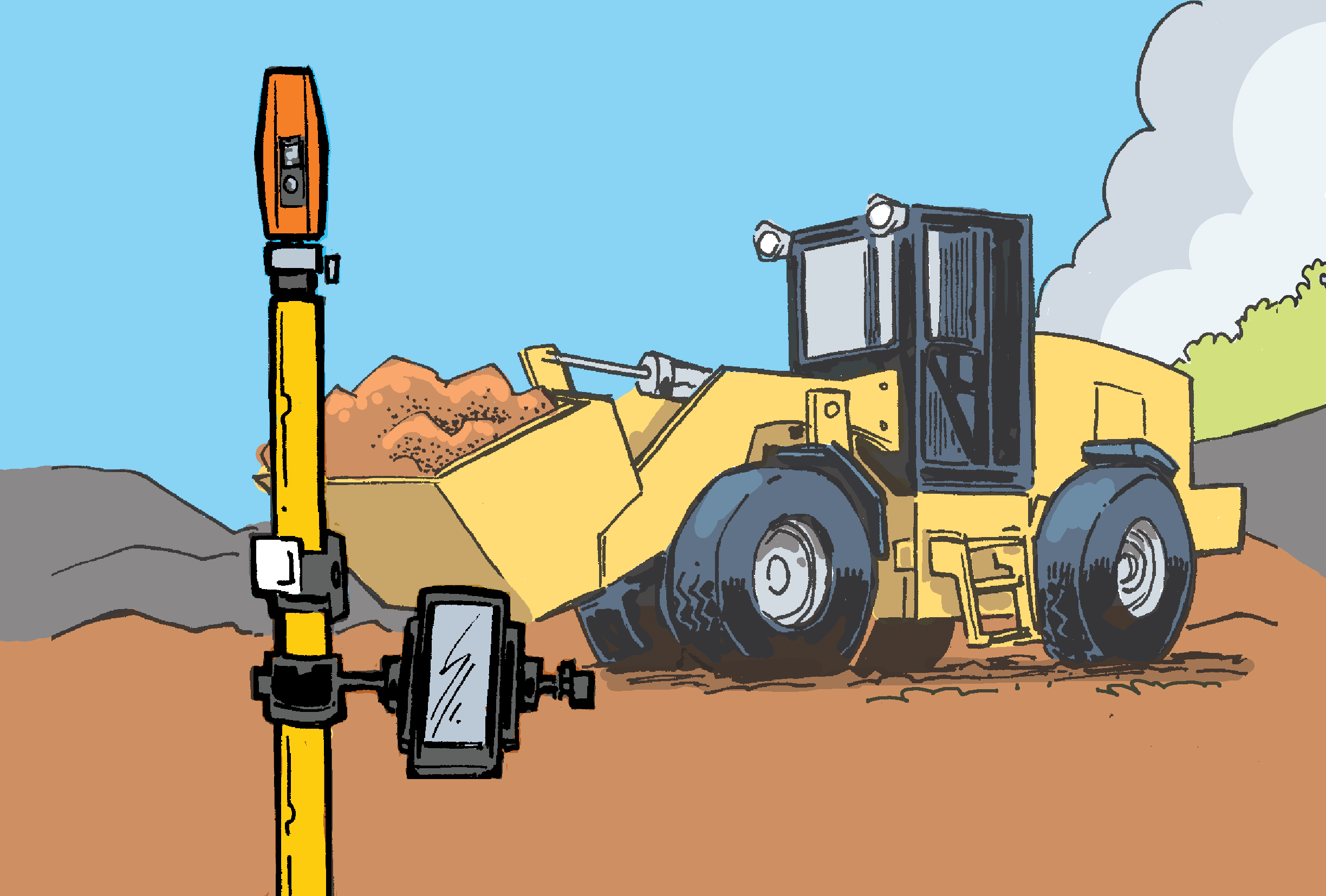 Operating in metro areas? Bad Elf Flex provides sub-meter capability for GIS use, perfect for your GIS field crews. Do you need to record precise locations for underground or above ground assets? Simply consume one Bad Elf Flex Token and use precision RTK with the Bad Elf app built-in NTRIP client. With proper usage, your field crews can achieve centemeters in minutes.
Daily cost of one Bad Elf Flex Token
Use your preferred CORS or VRS network
Remote Operation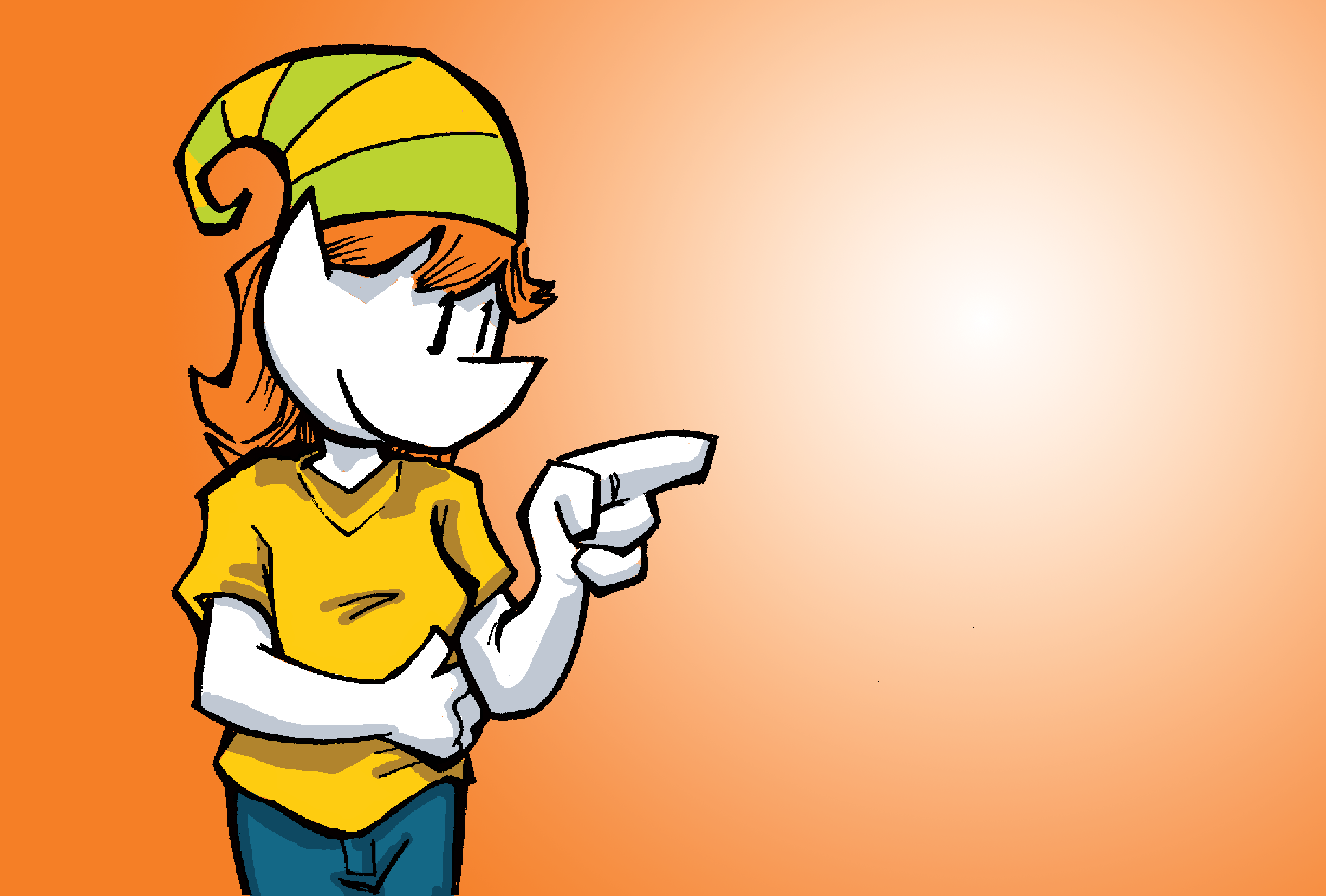 Do you operating in areas without cellular coverage? Bad Elf Flex is capable of operating practilly anywhere in the world using L-Band satellite delived corrections. Using Atlas provides positioning accuracies down to 5 cm RMS in many applications. Convergence times of 10 – 40 minutes. Options available for use of Atlas sattelite-based corrections include:
Daily cost of one Bad Elf Flex Token or,
Subscrioption from 1 month to 1 year for longer-term usage
Flex Extreme Bundle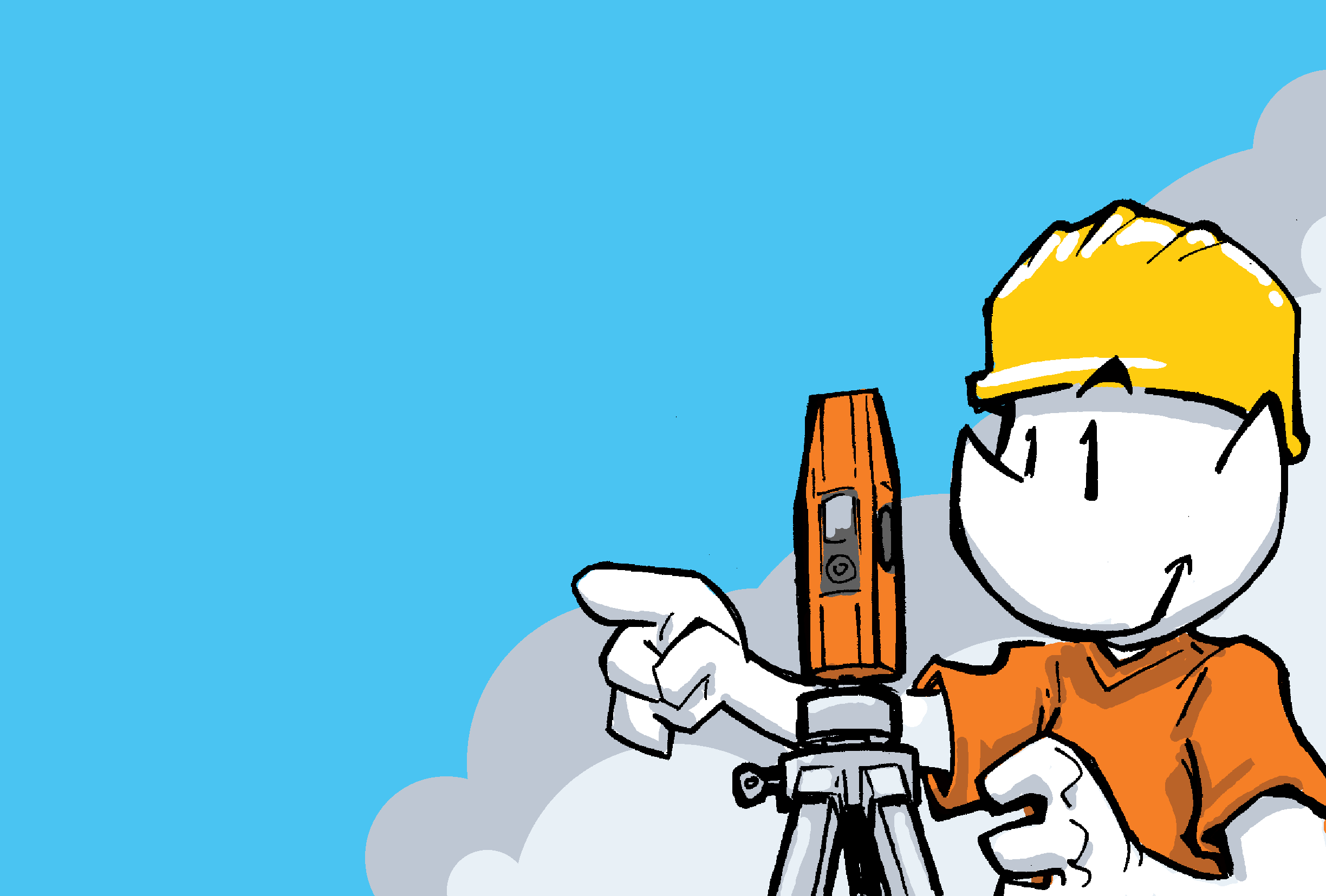 If you require an RTK survey-grade rover for use more than 30 to 40 days a year, consider the extreme bundle. Purchase at time of sale or after without any penalty. The Bad Elf Flex Extreme bundle includes the following unlocked services:
Daily cost - none
Fully unlocked RTK engine
Multiple-constellation enabled
Multiple-frequency enabled
Bad Elf Flex Tokens
Bad Elf Flex Tokens are stored on your Bad Elf Flex and available for use regardless of data coverage. Just load your Flex with tokens sufficient for the number of days you plan to work remotely. You may purchase Bad Elf Flex tokens directly through the app on iOS or Android, or from the bad-elf.com web site. Flex tokens don't expire and remain on your receiver until you use them.
Each Bad Elf Flex token is good for a 24 hour period from your first position lock. Ready for maximum flexibility? Bad Elf Flex is the only receiver GNSS receiver to provide daily options for high accuracy. With one Flex token you can freely switch between these options:
Unlock multi-constellation and multi-frequency for higher accurcacy SBAS
Use RTK with your local CORS or VRS network for centimeter level results
Use L-Band satellite corrections for places you don't have a data connection or SBAS availability
1Constellations and frequencies are dependent on receiver configuration and subscriptions.
Bad Elf Flex Image Gallery
*Prices and specification subject to change without notice.
© 2019, Bad Elf, LLC. Google Play and the Google Play logo are trademarks of Google LLC. Apple, the Apple logo, and the App Store logo are trademarks of Apple Inc., registered in the U.S. and other countries.
---