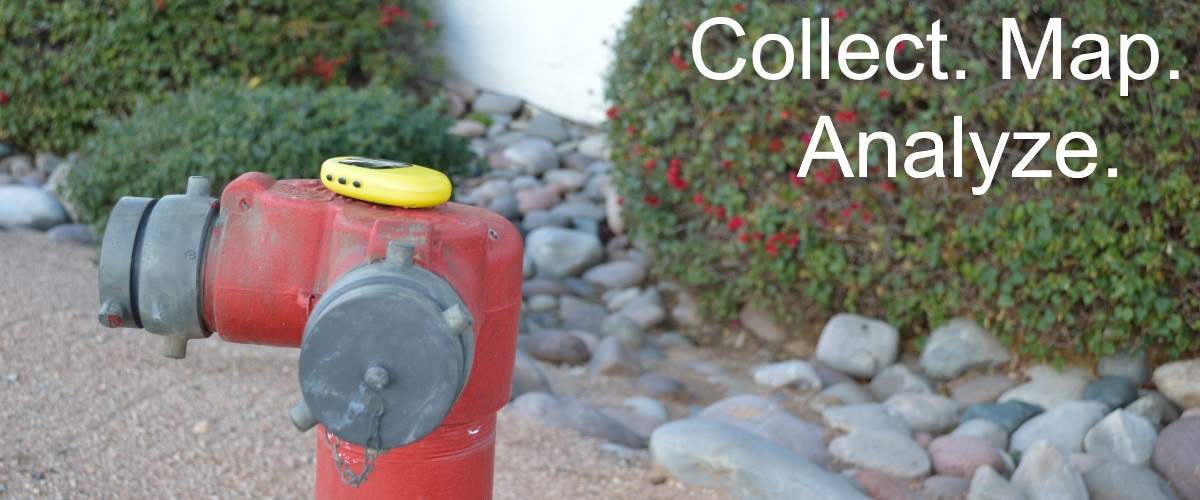 Affordable GPS Solutions for App-based Field Data Collection
Bad Elf offers Bluetooth connected GPS receivers that provide high positional accuracy for all day data collection on your mobile device. Our affordable, high performance GPS receivers meet your needs for platform independent, app agnostic field work.
Collect.
Use Any Mobile Device.
Apple MFI-certified, designed for iPad and iPhone and all location based iOS apps
Compatible with Android and Windows
Available direct tethered connection via USB
Map.
Affordable Accuracy
Use your preferred data collection app
~1m real-time stationary accuracy, DGPS via NTRIP, and post processing support
~2m real-time accuracy with the GPS Pro+
Analyze.
Quality Location Data
Reliable location data eliminates the need to reprocess in the office
Metadata available for QA/QC
Export NMEA logs for use in your own applications
---
Bad Elf collaborated with the Collector for ArcGIS team at Esri to provide reliable and highly accurate location services directly to the Collector for ArcGIS mobile applications across various platforms (iOS, Android, and Windows). The GNSS Surveyor accessory, combined with Collector for ArcGIS, delivers an affordable solution for GIS data collection and mapping with the benefit of higher accuracy. With the new high performance features built directly into the app, Bad Elf now supplies additional GPS metadata directly; maximizing the quality of your field data.
For more information on how to configure your mobile collection platform with Esri Collector for ArcGIS or Survey123 for ArcGIS see this section of the Bad Elf GIS Resources portal
Approachable.
Bad Elf GNSS receivers work out of the box with minimal configuration and training. Turn it on and start collecting or data logging.
Affordable.
Our family of GNSS accessories provide those looking for consistent one to three meter accuracy at highly competitive prices.
Compatible.
Bad Elf GNSS receivers will work with Esri Collector and Survey123 on Apple's iOS, Android, and Windows 10 devices.
---
Bring Your Own Device
Join the revolution in field data collection, mapping, and analysis. Affordable, intuitive handheld tablets and complementary Bad Elf GNSS accessories can replace expensive, outdated single purpose collection devices.
Using your company's mobile devices, more people can easily collect GNSS data faster, and within a smaller budget. With advances in cloud computing and big data analysis, hold intuitive, annotated maps and stunning insights right in the palm of your hand.
---
Balance Price vs. Performance
How would you define the perfect GPS?
The perfect GPS has absolute accuracy and is free!
Is near perfect accuracy essential, without compromise?
When you need 1-cm accuracy, compromise is not an option. You will have to pay the price for complex GNSS hardware. Add a correction service and you have a very costly solution.
What can I expect from my phone or tablet?
If you already own a smartphone, you most likely have a built-in GPS receiver at no additional charge. However, that cellular-assisted GPS is not likely to provide consistently better than 5m accuracy. Sometimes that is acceptable, but rarely for GIS/mapping scenarios.
Do you need to assess tradeoffs between budget and accuracy?
The plot below shows a story that is clear. High accuracy is costly. Technology has advanced and GNSS devices are becoming more powerful and capable. Bad Elf devices are positioned well to provide mapping grade accuracy at an affordable price. If high precision is either too expensive or not really required, Bad Elf has your solution
---
Bad Elf GIS Ready Receivers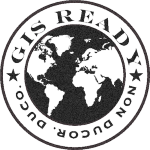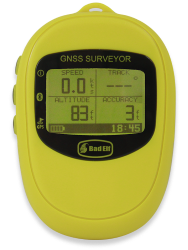 Static Data Collection
~1m Accuracy
---